You can use extension cables to connect your deck lights
If need more several sets of deck lights to connect together. Can order extension cables from SMY Lighting
If you want several sets of these to use on your various projects. They installed perfectly into a hole I drilled with a 15/16" spade bit. You can purchase several sets of extensions because you wanted to make sure it always had plenty of extra wiring if you needed to pull one out to replace.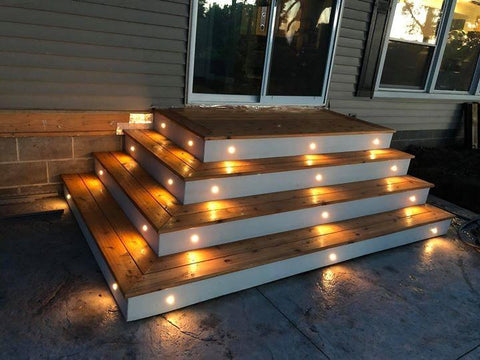 Some times you also need dimmer for your deck lights
These are really bright, so some customers purchased a dimmer and it works perfectly. I have gotten many comments about the lights...they really add a touch of class and warmth to the deck and boardwalk where you installed them.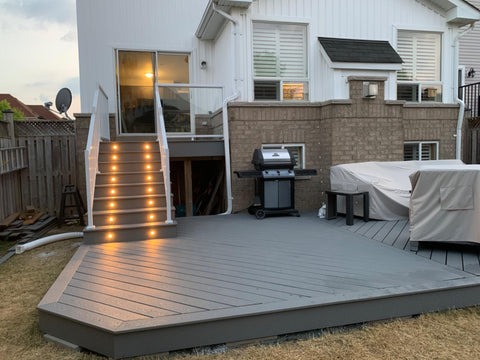 Very good price to order extension cables from SMY Lighting
If you need more deck lights to installed in your house outdoor stairs. You need more extension cables sometimes. Or you need to install these lights at different distances. I think you also need some extra cables. So you can order from our store. The price really very competitive and good quality cables. Order one set can get 5pcs extension cables with DC connector. One cable in length 1meter(3.3ft)