Awesome easy DIY lights
SMY deck lights can easy install in your home outdoor patio. You can DIY these deck lights as you like.
Our price really good for all buyers.The customer already instlalled our recessed deck ligths. The picture of DIY lighting in a customer's house.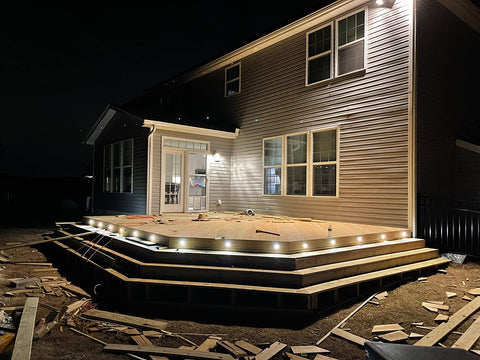 SMY deck lights also can install with wood stairs
Some of our customers also install our deck lights in these house yard wood stairs. So it is very easy to installed. You can see the below picture: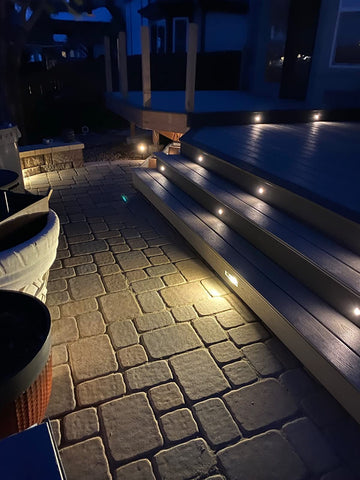 This customer installed these deck light in the middle of the steps. But some other customer like mounted on 2 sides of steps. Also have some customer like emmbed these deck lights into the wood step. 
So you can choose the 2 kind stallation way as you like. Don't worry about the lights. Because it is waterproof IP67 and with black protect shell. Not easy damaged.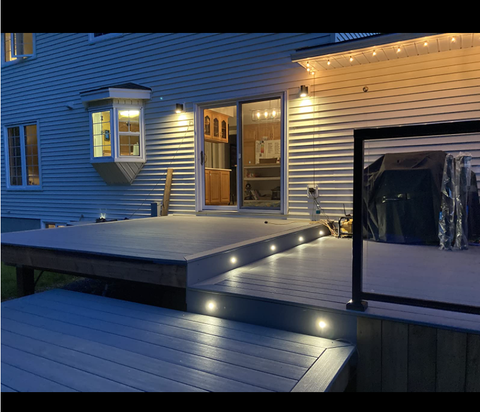 If still need some help or have question also can contact with our customer service team by email. mark@smylighting.com